The odds of a UK interest rate rise before the end of the year increase, as rising inflation puts more pressure on the Bank of England.
Bank of America predicted the BoE would raise interest rates in December, to show that it is taking inflationary pressures seriously. UK gilt yields hit their highest level since May 2019, as the City braced for higher borrowing costs.
The pound hit a two-month high against the euro before worries over the last Brexit row pulled the sterling back.
A Deutsche Bank survey found that inflation, and rising bond yields, are the top risk, with many investors fearing that the Bank of England will raise interest rates too soon.
The base rate is at a historic low of 0.1% where it has remained since the Bank of England made two emergency cuts at the onset of the pandemic in March 2020.
How is the Bank of England base rate set?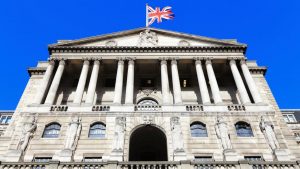 The Bank of England's monetary policy committee (MPC) sets and announces UK interest rate decisions eight times a year – roughly once every six weeks.
in a series of meetings, the nine members of the MPCdebate and vote on what monetary policy action to take.
At its last meeting on 23 September, the MPC voted unanimously to keep the base rate at 0.1% until the economic outlook in Britain was more certain. The ext interest ate decision in the UK will be on November 4th.
What does the base rate mean for my money?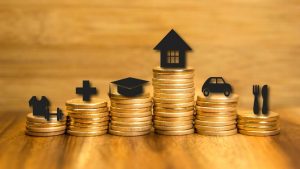 If interest rates are low, this makes borrowing cheaper. This encourages individuals and companies to borrow more and spend more money.
Alternatively, if interest rates are high, people would rather save because they get a higher return and borrow less because it's expensive.
if inflation keeps rising as it has been(meaning goods and services get more expensive, the MPC may move quickly to vote for a rate rise sooner than expected next year, says Sarah Coles, personal finance analyst at Hargreaves Lansdown.
With higher energy, fuel, transport and foods costs, the inflationary pressures appear to be getting worse and not better which might make a rise in interest rates in 2022 more likely, according to governor Andrew Bailey.
Sources :
https://www.theguardian.com/business/live/2021/oct/11/uk-supply-chain-crisis-business-growth-consumer-confidence-oil-pound-nobel-prize-economics-business-live