The Secret Sauce to Financial Growth: Meet the Top Chartered Accountant in Maidenhead
Are you a business owner or an individual looking to achieve financial growth and success? If so, you must understand the crucial role that a top-notch chartered accountant can play in helping you achieve your financial goals. In this article, we will explore the key benefits of hiring a chartered accountant in Maidenhead and how their expertise can lead you towards prosperity.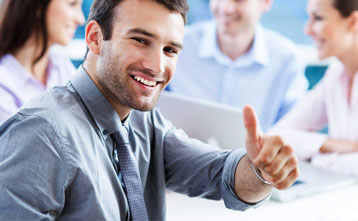 What is a Chartered Accountant?
Before we delve into the advantages of hiring a chartered accountant, let's clarify what exactly a chartered accountant is. A chartered accountant is a professional who has undergone rigorous training and certification by a recognized accounting body. These individuals possess specialized knowledge in financial management, taxation, auditing, and various other accounting-related fields.
Expertise in Financial Planning
One of the primary reasons to consider hiring a chartered accountant in Maidenhead is their expertise in financial planning. These professionals can analyze your current financial situation, understand your long-term goals, and create a comprehensive financial plan tailored to your needs. With their assistance, you can make informed decisions and allocate resources effectively to maximize growth.
Effective Tax Planning
Taxation can be a complex and ever-changing landscape, but with a chartered accountant by your side, you can navigate it with ease. They can help you identify potential tax deductions, credits, and incentives that you may be eligible for, ensuring that you optimize your tax savings while remaining compliant with the law.
Accurate Bookkeeping and Accounting
Maintaining accurate financial records is crucial for any business or individual. Chartered accountants excel in bookkeeping and accounting, ensuring that all your financial transactions are recorded properly and in accordance with accounting standards. This attention to detail can prevent costly errors and provide you with a clear picture of your financial health.
Business Advisory Services
Chartered accountants go beyond traditional accounting services; they can serve as valuable business advisors. They possess a deep understanding of the financial aspects of various industries and can provide valuable insights and recommendations to help you make strategic decisions that will drive your business towards success.
Risk Management
Effective risk management is essential to protect your financial interests. Chartered accountants can conduct risk assessments, identify potential vulnerabilities, and implement risk mitigation strategies to safeguard your assets and investments.
Compliance and Regulations
Staying compliant with financial regulations is of utmost importance for businesses and individuals alike. A chartered accountant can help you navigate the complex web of regulations and ensure that you meet all your financial reporting requirements.
Cost Control and Budgeting
Managing costs and budgeting are vital components of financial growth. With the assistance of a chartered accountant, you can analyze your expenses, identify areas for cost-cutting, and create a well-structured budget that aligns with your financial goals.
Estate and Retirement Planning
For individuals, planning for the future is essential. Chartered accountants can assist you in estate planning and retirement preparation, helping you secure your financial future and that of your loved ones.
Financial Analysis and Forecasting
To make informed decisions, you need access to accurate financial analysis and forecasting. Chartered accountants possess the skills to analyze your financial data and provide you with valuable insights that can influence your business strategies.
In conclusion, hiring a top chartered accountant in Maidenhead can be the secret sauce to achieving financial growth and prosperity. Their expertise in financial planning, tax management, business advisory, risk management, and compliance can make a significant impact on your financial success. So, don't hesitate to consult with a reputable chartered accountant and take the first step towards a brighter financial future.