Numbers Made Easy: Your Ultimate Guide to Finding the Best Chartered Accountants Near Maidenhead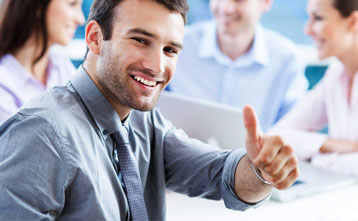 Are you a business owner or an individual seeking financial expertise? Finding the right chartered accountant can make all the difference in managing your finances effectively. If you're in the Maidenhead area, this guide is tailored to help you navigate through the process of finding the best chartered accountants near you. We understand that this decision is crucial, so let's dive into the world of chartered accountants and how to find the perfect fit for your financial needs.
1. Understanding the Role of Chartered Accountants
Chartered accountants are financial professionals who provide a range of accounting and financial services to individuals, businesses, and organizations. Their expertise goes beyond number crunching; they offer valuable insights into financial planning, tax strategies, auditing, and more. With their in-depth knowledge, they can help you make informed decisions to enhance your financial well-being.
2. The Benefits of Hiring Chartered Accountants
Hiring a chartered accountant comes with numerous benefits. They can help you navigate complex tax regulations, optimize your financial processes, and ensure compliance with financial laws. With their assistance, you can focus on your core business activities while leaving the financial intricacies to the experts.
3. Key Considerations When Choosing a Chartered Accountant
3.1 Qualifications and Certifications
Look for chartered accountants who hold relevant qualifications and certifications. These may include ACCA (Association of Chartered Certified Accountants) or ICAEW (Institute of Chartered Accountants in England and Wales) certifications. These certifications ensure that the accountant has undergone rigorous training and is up-to-date with the latest industry standards.
3.2 Experience and Expertise
Experience matters when it comes to financial matters. Seek out accountants who have a proven track record in handling situations similar to yours. Whether you need assistance with personal taxes or corporate financial planning, an experienced chartered accountant will have the insights to guide you effectively.
3.3 Range of Services
Consider the specific services you require from a chartered accountant. These may include tax planning, bookkeeping, auditing, business consulting, and more. Choosing an accountant who offers a comprehensive range of services ensures that you have all your financial needs covered under one roof.
4. Conducting Your Search
4.1 Online Directories
Start your search by exploring online directories and databases that list chartered accountants in the Maidenhead area. These platforms often provide detailed profiles, including information about the accountant's qualifications, areas of expertise, and contact details.
4.2 Local Referrals
Reach out to fellow business owners, friends, or family members who have used the services of chartered accountants. Personal referrals can provide valuable insights into the accountant's professionalism, responsiveness, and overall quality of service.
4.3 Professional Networks
Attend local business networking events and seminars. These gatherings offer an excellent opportunity to meet and connect with chartered accountants. Engaging in person allows you to assess their communication skills and get a sense of whether they align with your financial goals.
5. The Interview Process
5.1 Preparing Questions
Before meeting with potential accountants, prepare a list of questions to ask. Inquire about their experience with clients similar to you, their approach to tax optimization, and how they stay updated with the ever-changing financial regulations.
5.2 Assessing Compatibility
Beyond qualifications, it's crucial to assess how well you connect with the accountant. Open and clear communication is key to a successful financial partnership. During the interview, evaluate their ability to explain complex concepts in simple terms.
6. Reading Reviews and Testimonials
6.1 Online Reviews
Search for online reviews and testimonials about the chartered accountants you're considering. Reviews from previous clients can provide insights into their strengths and potential areas for improvement.
6.2 Case Studies
Some accountants may showcase case studies on their websites. These studies demonstrate their problem-solving skills and the positive impact they've had on their clients' financial situations.
7. Making Your Decision
After conducting interviews, reviewing testimonials, and assessing qualifications, it's time to make an informed decision. Choose an accountant whose expertise aligns with your financial needs and with whom you feel confident and comfortable working.
8. Conclusion
In your pursuit of the best chartered accountants near Maidenhead, remember that this decision has the potential to significantly impact your financial well-being. Take the time to research, interview, and evaluate potential accountants before making your choice. With the right chartered accountant by your side, you can navigate the complexities of finance with ease, allowing you to focus on what truly matters – growing your business and achieving your financial goals.