Mastering Accounts Payable in Maidenhead: The Ultimate Guide to Efficient Finances
Welcome to the ultimate guide on mastering accounts payable in Maidenhead! In this comprehensive article, we will delve into the world of accounts payable, providing you with essential tips and strategies to efficiently manage your finances. Whether you are a business owner, a finance professional, or simply someone looking to gain better control of your financial processes, this guide is designed to equip you with the knowledge you need to succeed. So, let's get started!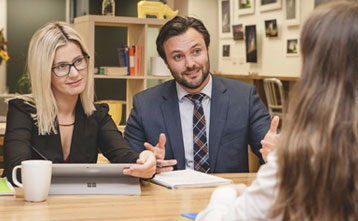 Understanding Accounts Payable
Accounts payable refers to the money a business owes to its suppliers or vendors for goods and services received on credit. It is a critical component of the financial ecosystem, as it represents short-term liabilities for a company. Effectively managing accounts payable is vital for maintaining healthy cash flow and building strong relationships with suppliers.
The Importance of Efficient Accounts Payable
Efficient accounts payable processes can lead to numerous benefits for businesses. These include optimizing cash flow, taking advantage of early payment discounts, and improving vendor relationships. Additionally, efficient AP practices can help organizations avoid late payment penalties and maintain a positive reputation in the market.
Embracing Technology for AP Automation
In today's digital age, automation plays a pivotal role in streamlining accounts payable processes. Leveraging cutting-edge software solutions can simplify tasks such as invoice processing, payment approvals, and data entry. By embracing technology, businesses in Maidenhead can significantly reduce manual errors, save time, and enhance overall efficiency.
Key Steps for Effective Accounts Payable Management
Organize Your Documents: Implement a well-structured filing system for invoices, receipts, and payment records. This organization will make it easier to retrieve documents when needed, minimizing delays and confusion.
Establish Clear Approval Workflows: Designate specific individuals for invoice approvals to maintain a smooth flow of payments. This will prevent bottlenecks and ensure that payments are made on time.
Regular Reconciliation: Regularly reconcile your accounts payable records with vendors' statements to identify discrepancies and resolve issues promptly.
Vendor Communication: Maintain open lines of communication with your suppliers. This fosters transparency and can lead to mutually beneficial arrangements.
Encourage Early Payments: Offer incentives to vendors for early payments, such as discounts or priority status. This can lead to more favorable terms and improved relationships.
Accounts Payable Fraud Prevention
Accounts payable departments are susceptible to fraud, which can have severe financial repercussions. To safeguard against fraudulent activities, businesses should implement strong internal controls. These may include:
Segregation of Duties: Divide responsibilities among different individuals to prevent any single person from having too much control over the AP process.
Regular Auditing: Conduct periodic internal and external audits to detect potential fraudulent activities and ensure compliance with regulations.
Use of Electronic Payments: Transitioning to electronic payment methods can enhance security and reduce the risk of check tampering.
The Role of Accounts Payable in Financial Analysis
Accounts payable data provides valuable insights into a company's financial health. Analyzing AP metrics, such as days payable outstanding (DPO), can help in evaluating the efficiency of payment processes and identifying areas for improvement.
Leveraging Accounts Payable for Working Capital Optimization
Efficient accounts payable management can positively impact working capital optimization. By extending payment terms strategically and negotiating with suppliers, businesses can free up cash for other essential activities.
Common Mistakes to Avoid in Accounts Payable
Late Payments: Avoid making late payments, as they can damage vendor relationships and result in penalties.
Data Entry Errors: Minimize data entry mistakes by using automated systems and conducting regular reviews.
Missing Payment Discounts: Failure to take advantage of early payment discounts can lead to missed cost-saving opportunities.
Measuring Accounts Payable Performance
Regularly monitoring AP performance metrics is crucial for continuous improvement. Track metrics such as invoice processing time, payment accuracy, and vendor satisfaction to assess the effectiveness of your accounts payable processes.
Conclusion
Mastering accounts payable in Maidenhead is essential for maintaining financial stability and establishing strong partnerships with suppliers. By embracing technology, implementing best practices, and safeguarding against fraud, businesses can optimize their accounts payable processes and achieve long-term financial success. Remember, a well-organized, efficient accounts payable system is the cornerstone of every prosperous enterprise. Start implementing these strategies today, and watch your financial management reach new heights!